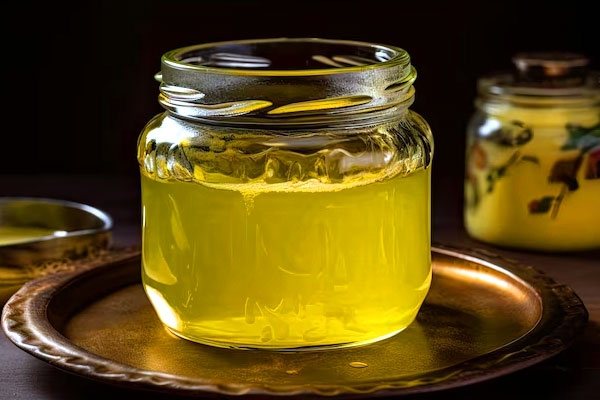 Only in India skin care products are estimated to have a stunning market value of 6.93 Bn USD in 2023 and expected to reach $ 10.31 Bn by 2028. People are behind costly facial products rather than following the ancient remedies to get beautiful glowing skin.
Skin products made up of chemical products will have side effects, but ancient remedies like ghee will never fail to wonder create glow on the skin. Not only this, using ghee has numerous benefits for your body.
Ghee contains omega fatty acids, neutralizes radicals and helps to nourish your skin. Dull skin can be turned into healthy skin with the help of ghee. It contains vitamin A, which hydrates the skin.
Take two or three spoons of ghee, mix it well with aloe vera gel and apply it to your face for fast results. With this face pack, skin glow up. Ghee also helps to get soft and pink lips. Apply ghee to your lips before going to sleep, to get soft and pink lips.
Ghee with coconut oil will work as a hand cream. Ghee with coconut milk, one spoon of sugar, and one spoon gram of flour will be a massage cream that will work as a scrub.
Ghee will also rejuvenate skin hydration. Add it with gram flour and use it as a face pack. Leave it for 15 minutes and wash it with cold water for better results.
Try these ghee remedies and get a glowy and smooth skin.