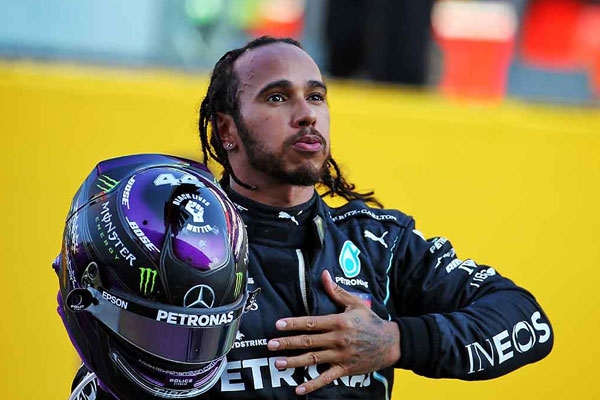 (Image source from: cloudfront.net)
Over the past 12 years, Abu Dhabi had been bringing down the honorable curtain on the Formula One seasons. The most watched motor sporting event in the world where we see the world's best 20 drivers travel around the glob on the most challenging tracks in the world in a race against each other to bag the UAE championship driver and team crown.
Lewis Hamilton has already bagged the Drivers' Championship with a thrilling ace in Turkey last month where his Mercedes team has also won their seventh Consecutive Constructors' Championship. Hamilton bagged another victory with a win in Bahrain to increase his lead at the top of the standings.
So what is at stake in Abu Dhabi?
Abu Dhabi is Hamilton's race comfort. He had won in the ground for five times and will be desperate to round off a perfect season with yet another one. He also states that the Abu Dhabi racetrack is one of his favourite to race in.
Although there won't be a whole lot of fans to cheer from the bleachers while race takes place due to the pandemic, supporters from around the globe can witness the race through television channels and hopefully, the best driver, if not of all time, can pull off another perfect seasonal win.
So why is it historical?
Hamilton has the record for most wins (95) on the track along with most pole positions (98), podium finishes (164), points finishes (228), career points (3763) and can even go to greater heights this season, despite the issue of the pandemic after the landmark of the great Michael Schumacher.
By Meena Atmakuri