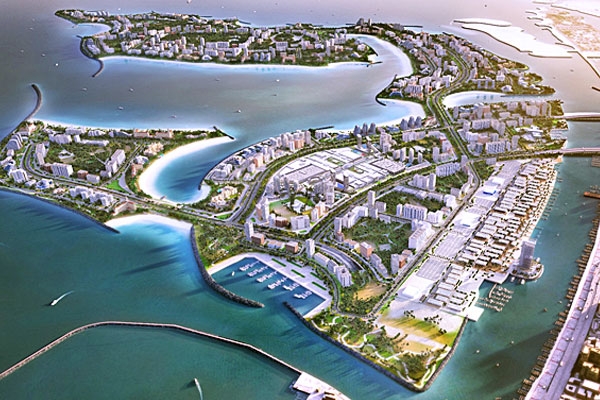 (Image source from: dutchwatersector.com)
Dubai has opened doors to a new island, the Nakheel Deira Island which houses an 800 room luxury resorts and is expecting its first guest arrival.
The first property built on the resorts is an 800 room resort which will open on December 10th at 10AM. This island is yet another incredible destination added to Dubai's outstanding vacation portfolio.
The Island is expected to open up more hotels and beachfront properties in the coming months. Developers state that they are working on unique projects to keep the Island as attractive as possible for visitors and create the same atmosphere and aura which palm beaches and resorts allude.
The opening of this island is a key milestone for Dubai as it underline the Dubai developers commitment to partnering with reputable, international brands to bring new and unique tourism concepts to the emirates.
The Island has a 15 km waterfront city and a 40 km added circumference of additional coastline.
The Island will serve as a tap to the end-of-the-year holiday travel return interest and build of maximum exposure in attracting more guests and tourists in state and across the world.
By Meena Atmakuri